A makeup bag is a must-have for every girl who loves makeup, but isn't it often the case that you have to turn your makeup bag upside down to find the makeup tools you want when you make up? Let's learn how to organize your makeup bag!
The makeup bag that you usually carry around with you should be filled with the props you love. However, have you ever had your makeup bag explode because you wanted to bring everything? The result is that too many props will make you spend all your time looking for something, and you may also mess up your beloved makeup ......
If your makeup bag is clean and organized, you will feel refreshed. So what kind of makeup bag is the most portable, which material is the best choice, and what structure makes the most sense? Let's discuss it together.
1、 Blush and brushes and lipstick should be put in the bag pocket!
Don't you think it's a stressful thing to find something from your makeup bag? If things are always in the same place, you will be able to prevent the situation of not being able to find things and your makeup bag will be clean and tidy. You can also choose a compact makeup bag to store these beautiful things.
2、Use a cushioned bag to protect makeup products
There are many girls who have had the experience of dropping their makeup bags to the ground and breaking their powders. It's a good idea to choose a bag with cushioning material to protect your powder makeup that is easily broken.
3、Use a bag with a large opening to shorten makeup application time
Especially in the morning when you are busy and don't have enough time to do your makeup, we recommend a bag with a large opening that allows you to find the makeup you need immediately, and a style that is easy to see from the inside. It is also easier to find the tools you want to use if the interior is clearly divided.
4、Divide the makeup bag into two
It's common to see women who carry all their makeup with them, but do you really use everything in your makeup bag?
Please be serious and divide your makeup bag into a large makeup bag or case for long-term use at home and a lighter model that you always carry with you. This way, whether it is a popular shoulder bag or a handbag, you can easily put it in, and you can wear a wider range of styles, and travel will also become simple and easy.
5、choose not easily dirty waterproof processing style
Makeup bag or recommended to choose dirty can easily wipe clean, but also has the durability of the material, such as transparent PVC style.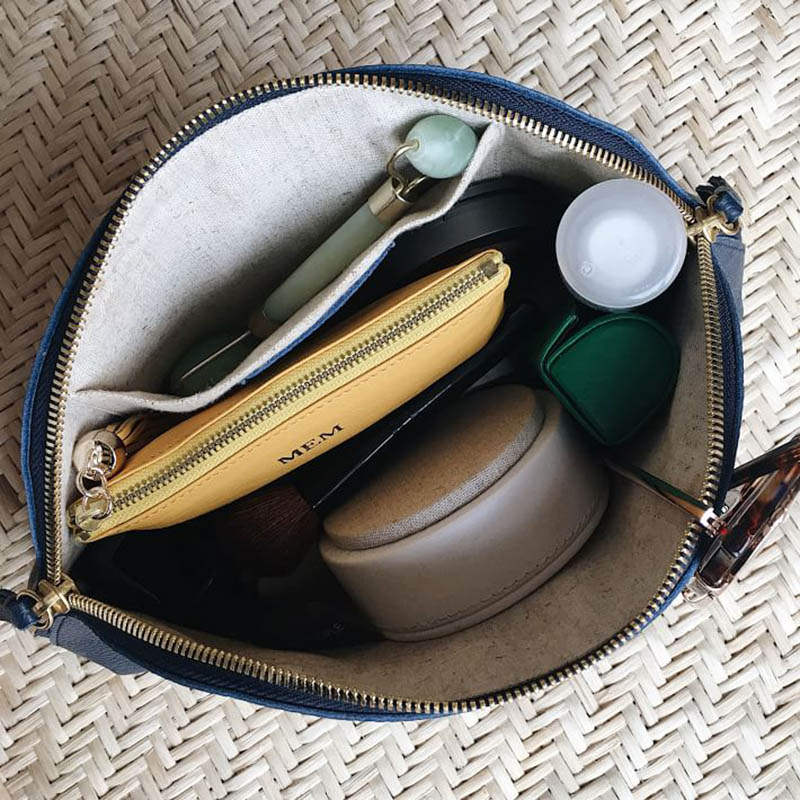 There are different sizes and styles of makeup bags, so choose the one that best suits your needs and learn to use every corner of your makeup bag, so you won't have to go through your makeup bag because you can't find your makeup tools because it's full!
---
Post time: Nov-02-2022